Exoten und Garten Forum Hardy Palm and Subtropical Board

---
7,420,212 Messages displayed since 03/03/2007

Brahea armata growth in Dallas

Message from TonyDFW

http://i188.photobucket.com/albums/z132/tonyndallas2002/Palm%20Favorites/51BC6D3F-4F20-43D1-9579-3BCFDA681D16.jpg

I acquired this seedling in Palm Springs in the Spring of 2014. 2 growing seasons later, here it is early winter 2015. Amazing how quickly this desert dweller grew. Could it have been the more than 60 inches of rain we got this past year?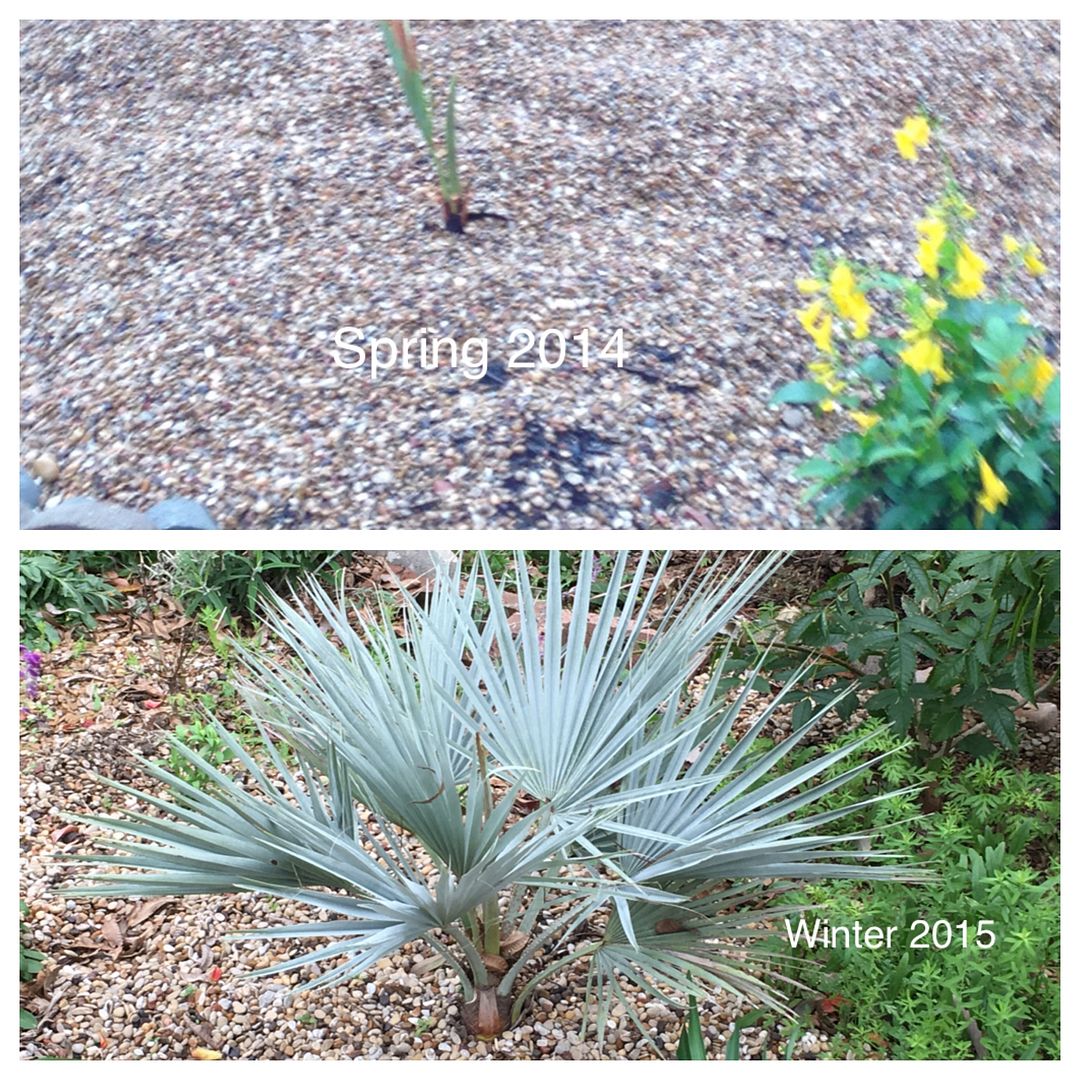 Brahea armata growth in Dallas / TonyDFW 21.12.2015 - 14:24:00

---