Exoten und Garten Forum Hardy Palm and Subtropical Board

---
7,397,354 Messages displayed since 03/03/2007

No weather, just palm pics from my yard. part 1

Message from Lucas FL

There should be a tennis ball for scale in every pic. I was putting a picture on Palmtalk and I realized I needed to use an object that would be identifiable by people in different countries, so my usual car keys or beer can might not be as universal.

Anyway here is a Sabal bermudana with a Serenoa repens behind. Left of that is a tiny Chamaerops humilis and a Dioon edule behind it. In the rear is a small Livistona nitida.




Sabal etonia, from a population that reportedly develops some trunk.





Phoenix loureiroi, grown by forum member Eric, and purchased at the Leu Gardens sale. It actually was defoliated last winter but has come back and I hope it will gain some hardiness as it grows.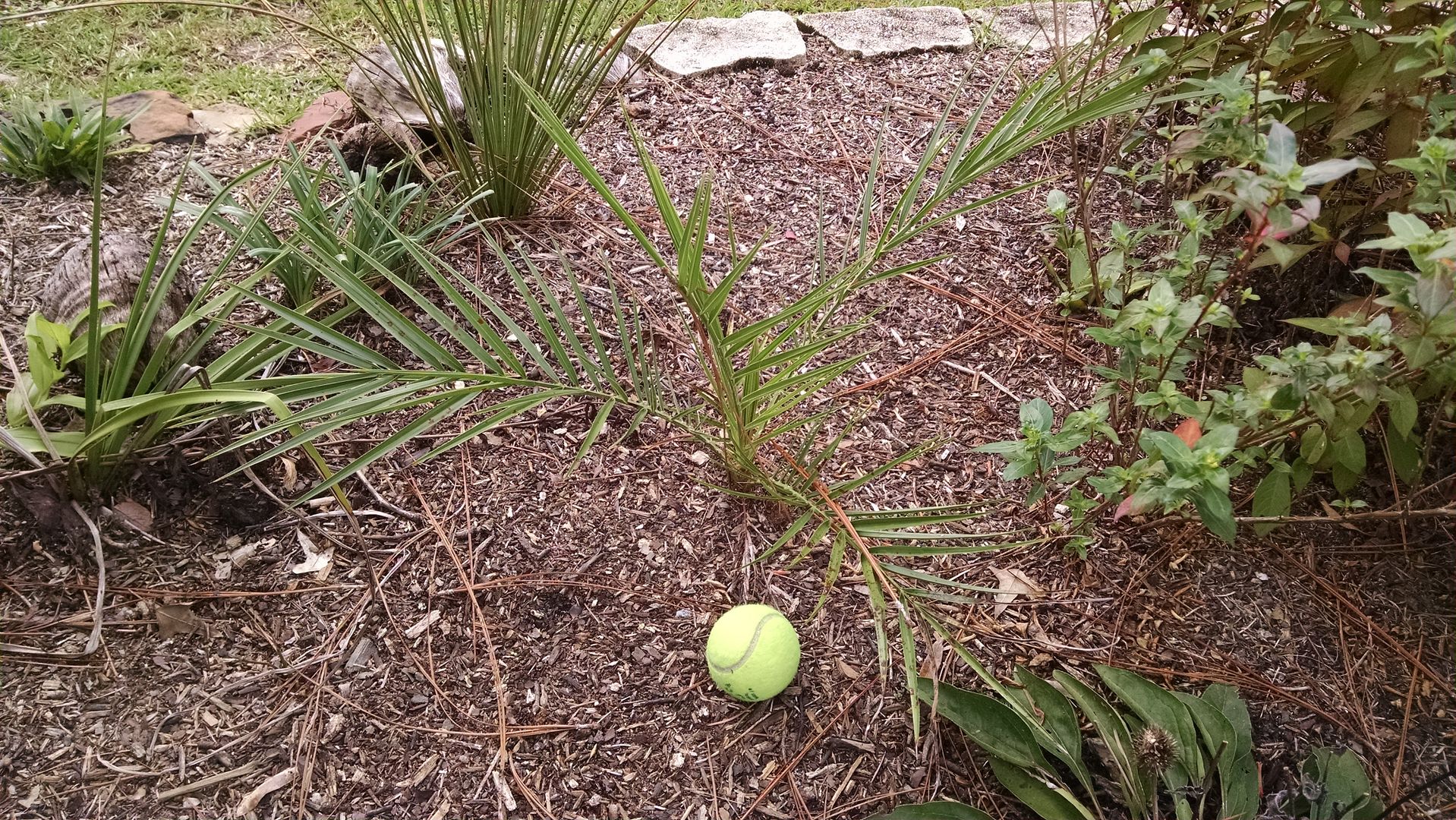 Sabal minor. Unknown ecotype. From a RPS about 2007 or so.




Chamaedorea microspadix in mostly shade.




Nearby, a small Sabal maratima. I probably planted this too close to a live oak, about 12 feet away.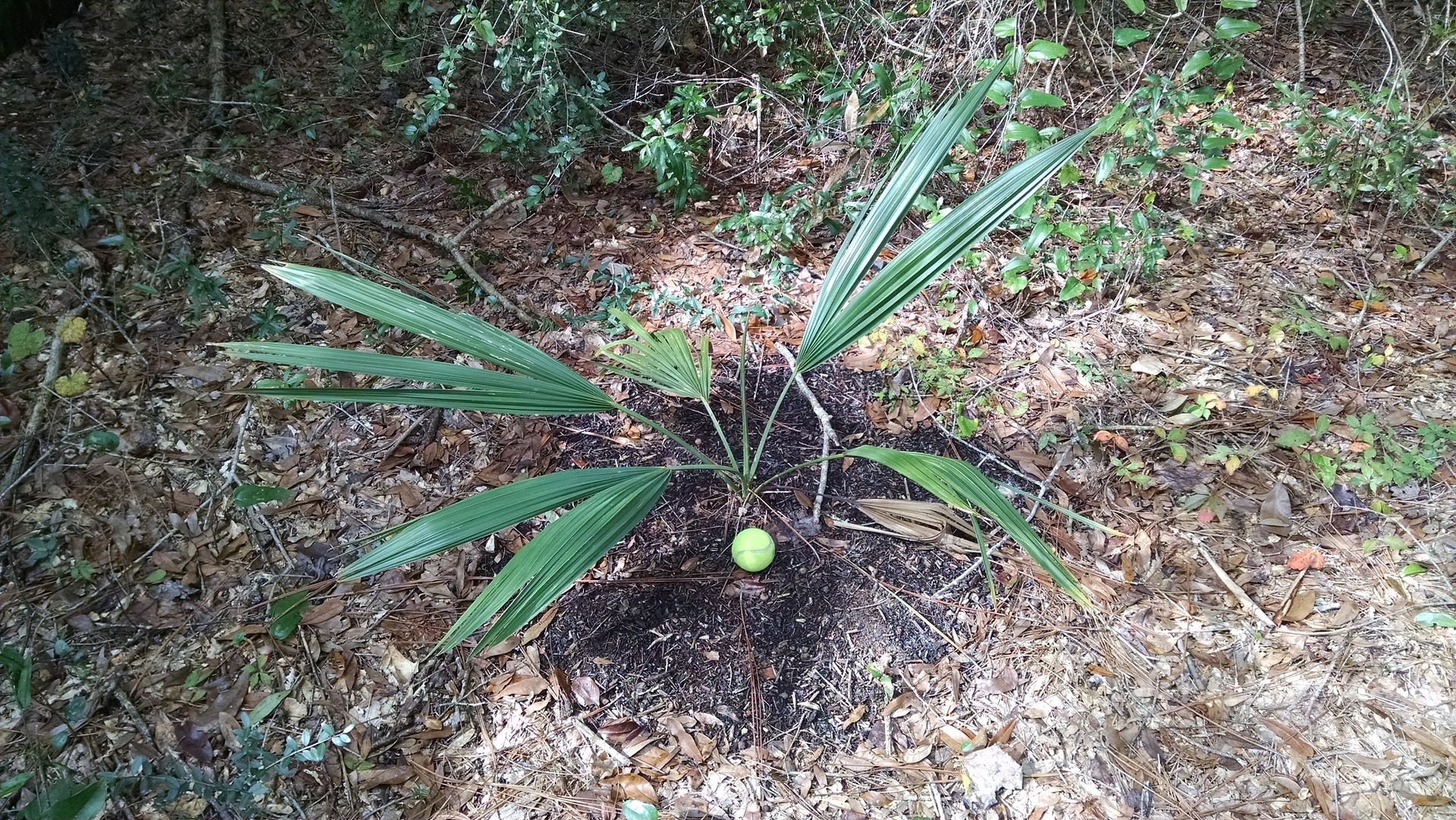 Sabal uresana, Brahea moorei, and a needle palm in full sun. I sowed some wild morning glory and feral cypress vine seeds around the needle for color. I didn't think they'd come up until next spring but with this warm fall, they've started already and even bloomed a few times.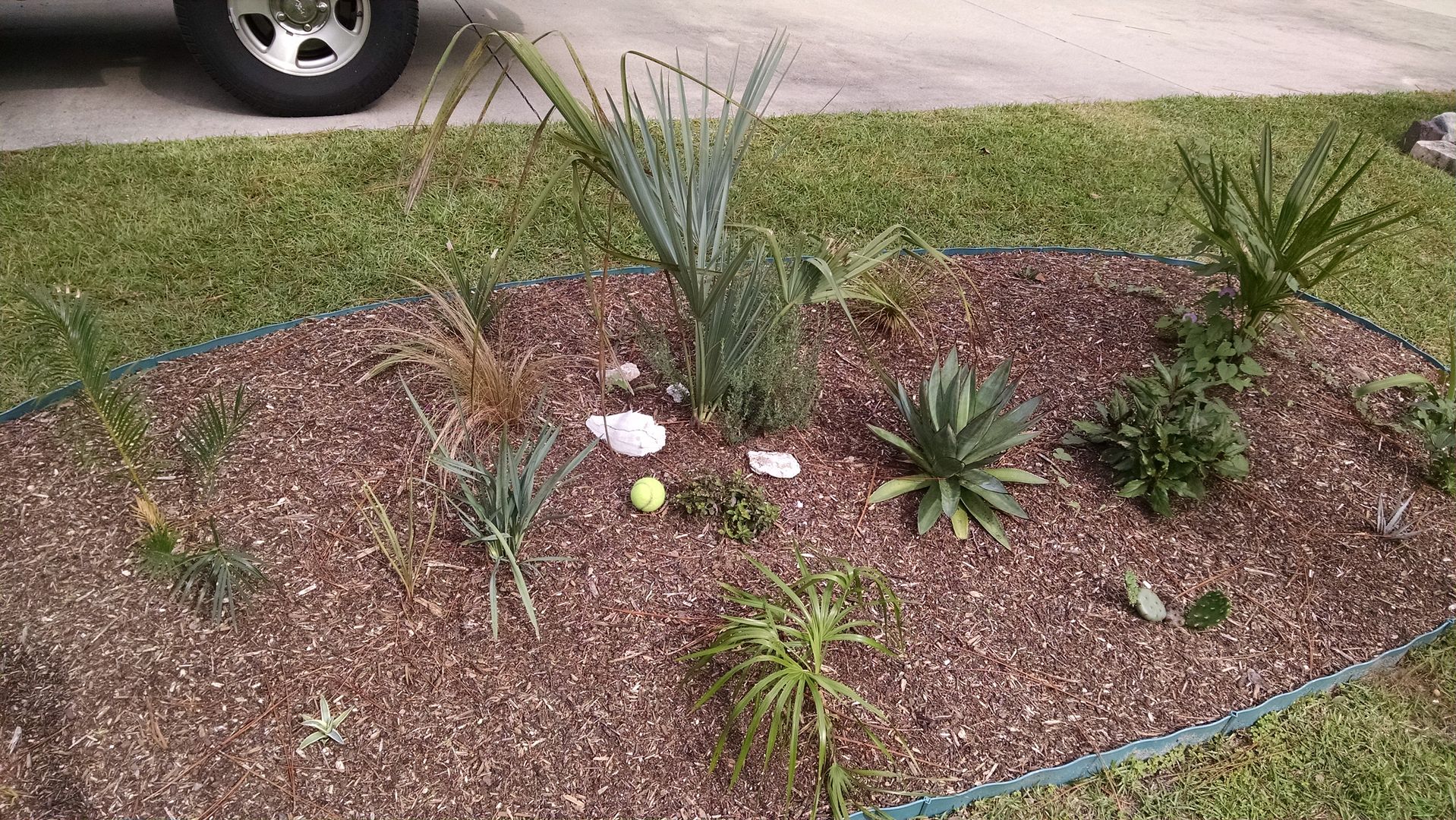 Supposedly a Chamaerops humilis 'Vulcano'. Recovering from being transplanted.


No weather, just palm pics from my yard. part 1 / Lucas FL 21.11.2015 - 23:12:00

---