Exoten und Garten Forum Hardy Palm and Subtropical Board

---
7,456,415 Messages displayed since 03/03/2007

Agree with sam - not only brief, but not below normal:

Message from Mike coastal CT

The 22nd is now close enough that many of the graphic outputs used by AccuWeather, the Weather Channel...etc are out (likely a mix of the GFS and Euro models)....they show the 22nd as the coldest night right to the end of the month. It looks like (give or take a few degrees) that lows on the 22nd are close to normal. The only shot for lows below 40 F I see for Myrtle Beach is the night of the 22nd - but Norfolk only has a forecast low of 42 F on that night:

...mid/upper 20'sF in MT West/Northern Plains/Great Lakes..

....mid 30's F in the central interior USA...

....low to upper 40's in subtropical south and southwest (Las Vegas to SC)

....to 50's and 60's F in southern CA and Florida...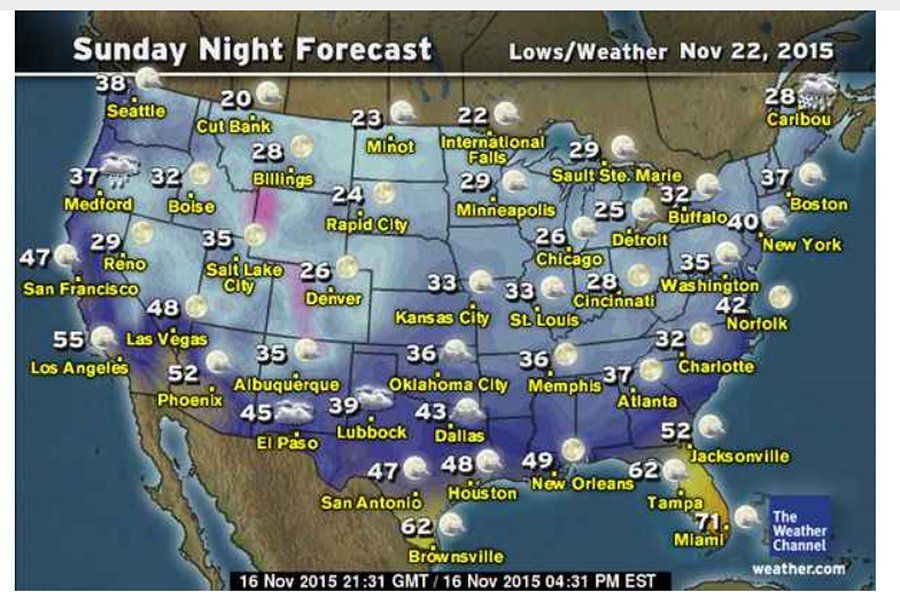 After this night, every night out to the 25th (maps only go out that far as of today) has warmer nights.

For highs....from Monday the 23rd (the coolest day) to at least the 25th....it looks like normal highs....

40's F in the northern USA...

50's F in central USA...

and 60's and 70's F in the subtropical south...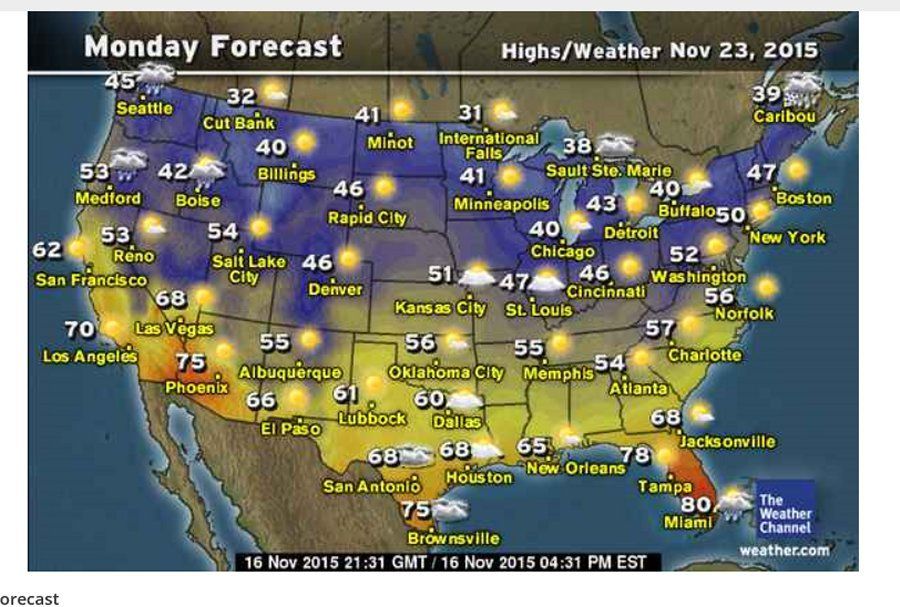 I tend to doubt any below normal cold for much of the USA right into early December at this point.

Normals / Sam TN 15.11.2015 - 17:23:00

---