Exoten und Garten Forum Hardy Palm and Subtropical Board

---
7,413,270 Messages displayed since 03/03/2007

Its really Australia that is much more exceptional than North America.

Message from Mike coastal CT

In a global climatic sense….it is really Australia that is much more exceptional than North America. As you point out well - luckily for Australia it's a smaller continent (in fact the smallest one on earth!) situated in lower latitudes with no direct connection to colder high latitude landmasses…and it's surrounded by water on all sides. No continent on earth has this physical geography. Not really fair to compare the smallest continent on earth and least land controlled with one of the largest...and most land controlled.

However, when you look at the North American landmass and compare it to the Eurasia landmass….it is a much more fair comparison and climatically the differences are small. If you match West Coast to West Coast and East Coast to East Coast locations….monthly mean temps in the coldest month (Jan) are quite similar: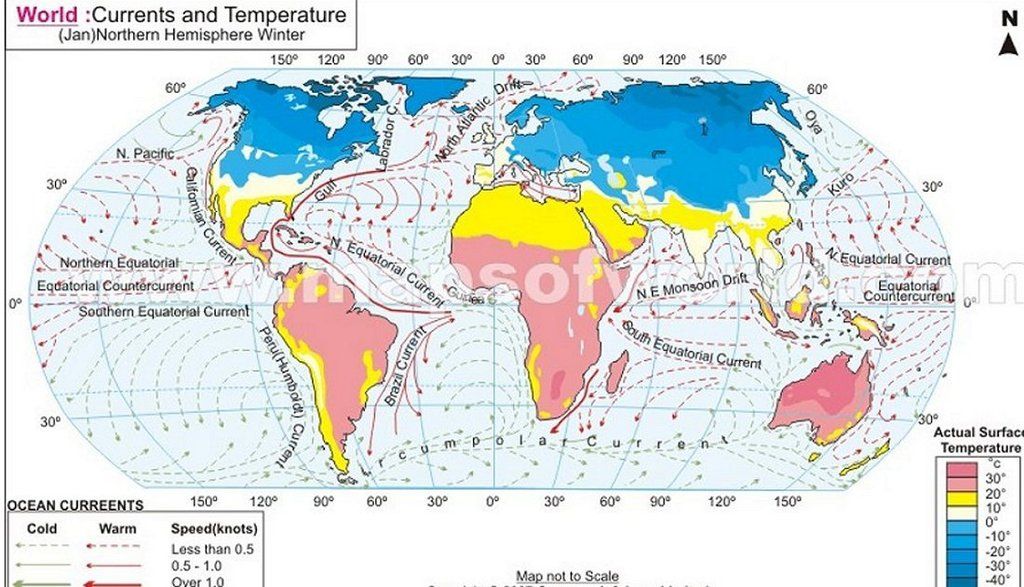 Also, while it's always difficult to compare temps from one location to the next and account for all the things that impact temps...it's fair to mention that average winter temperatures in the southernmost portions of North America (30 latitude southward) are not only warmer than Asia at similar latitudes (note yellow color in Gulf States/Florida/colder white color in southern Asia at similar latitudes)...but even some locals in Australia are cooler in winter than their North American counterpart at the same latitude in their coldest month:
For example, Los Angeles and San Diego (32/34 north) are both warmer in their coldest month than Perth (31 S)…, Orlando or Melbourne, FL (27 N) are warmer in January than Brisbane (27 S) in August…Phoenix, AZ (32) is just as warm as Alice Springs (24) in its coldest month….even though Alice Springs is 600 miles closer to the equator...etc.
at 2:43am / Philip Sydney AUS 27.11.2015 - 01:48:00

---