Exoten und Garten Forum Hardy Palm and Subtropical Board

---
7,397,710 Messages displayed since 03/03/2007

Shows up in temps too, esp in winter.

Message from Mike coastal CT

That's interesting.

We often forget that not just the Western part of our nation has regional microclimates. The change in temps acorss TN from east to west shows up esp well in the cold months. A map of highs in Dec show that colder dip (lighter red) right around middle TN - it's warmer both to the west and east/southeast.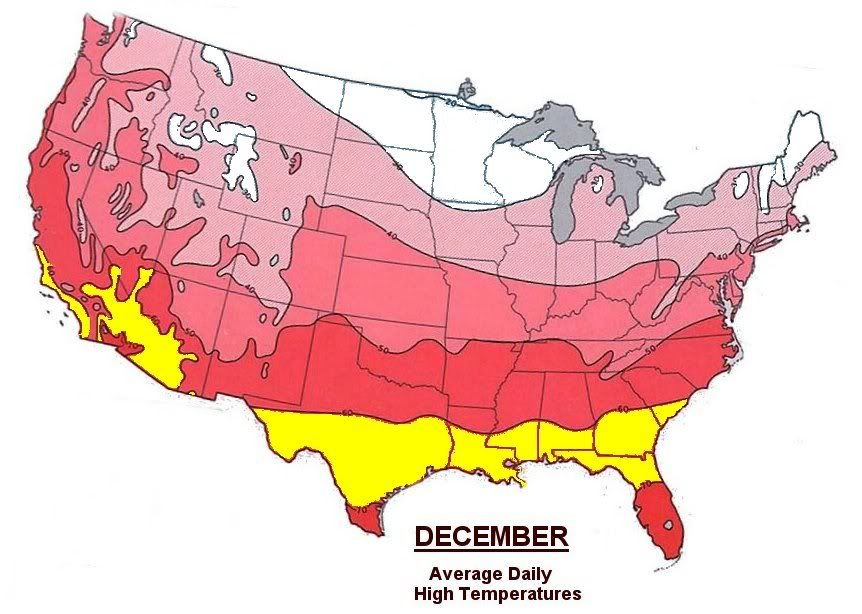 In my area the regional change is north to south rather that east to west: I go from sea level to 3000 feet (not much compared to there) up it shows up well in HDD and temp profiles.
---