Exoten und Garten Forum Hardy Palm and Subtropical Board

---
7,397,391 Messages displayed since 03/03/2007

More seasonable - but still on the high side of normal.

Message from Mike coastal CT

Jeff....I think you'll like it - LOL.

While our local area will not see 60's F again, temps will still be on the high side of normal. The graphic outputs for the WC is only out to the 22nd, but the pattern should be close to the same....30's and 40's F for the far north....50's and 60's F in the central parts of the country....and mid 60's to upper 70's F from the western deserts to the subtropical Gulf/south Atlantic states: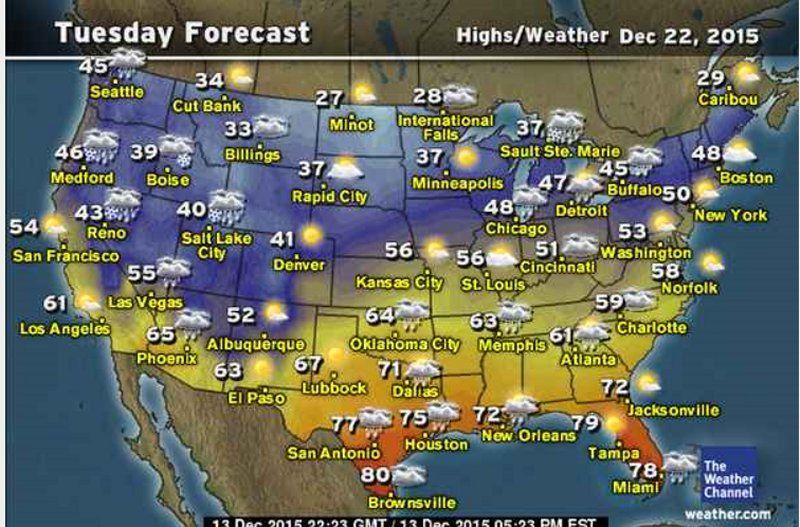 You'll feel more cold air after this Friday, but still the weather will not really feel very winter like I think.

---