Exoten und Garten Forum Hardy Palm and Subtropical Board

---
7,417,837 Messages displayed since 03/03/2007

What a difference a day makes-palms in snow/without

Message from Jim in Iowa

Fortunei on Saturday,there was over a half inch
in the rain gauge when the snow melted!




Nainital




Fortunei and Nainital today (Monday)temp in
town is already up to 50F...only one petiole
snapped on the Fortunei,maybe you can find it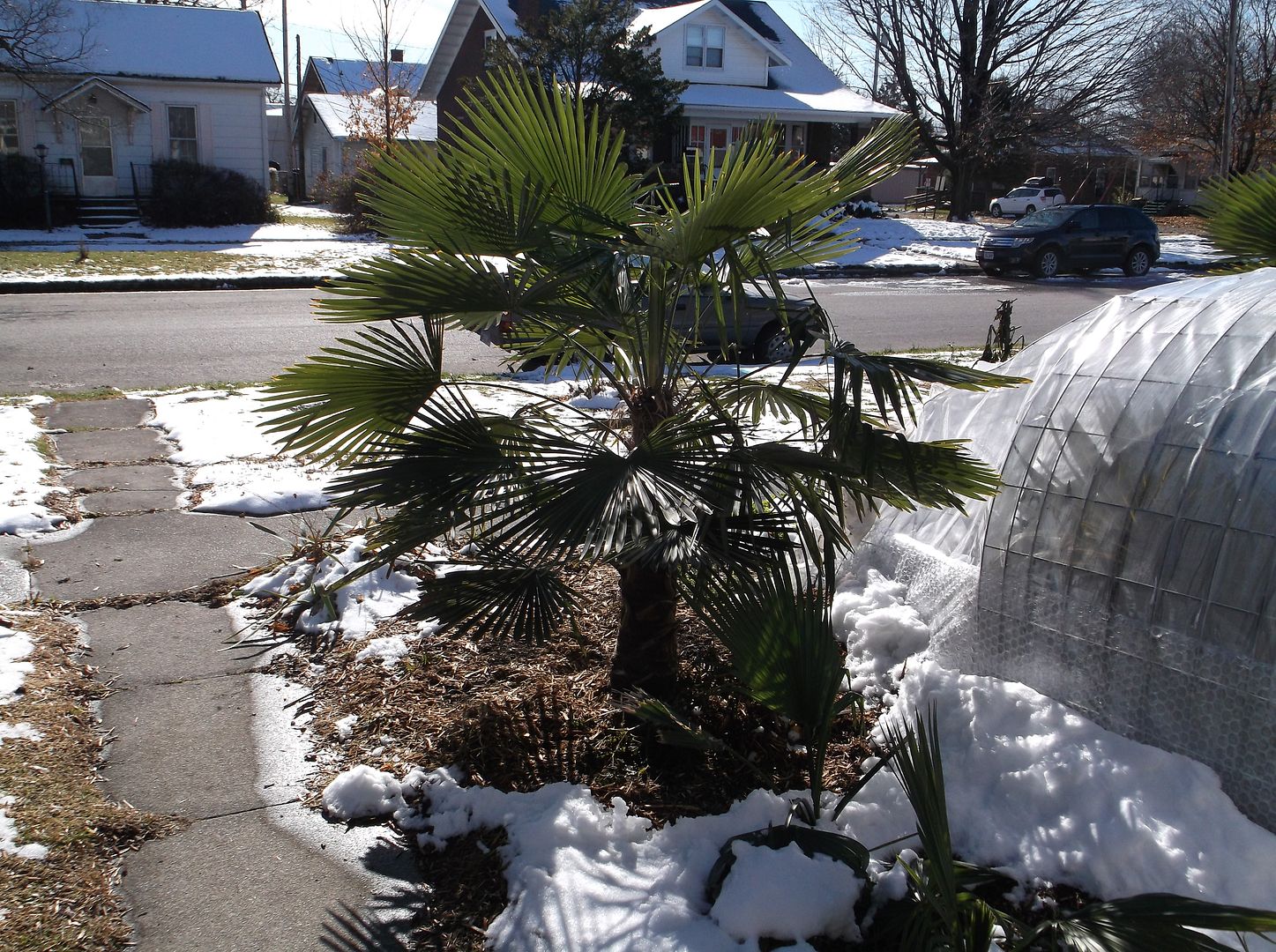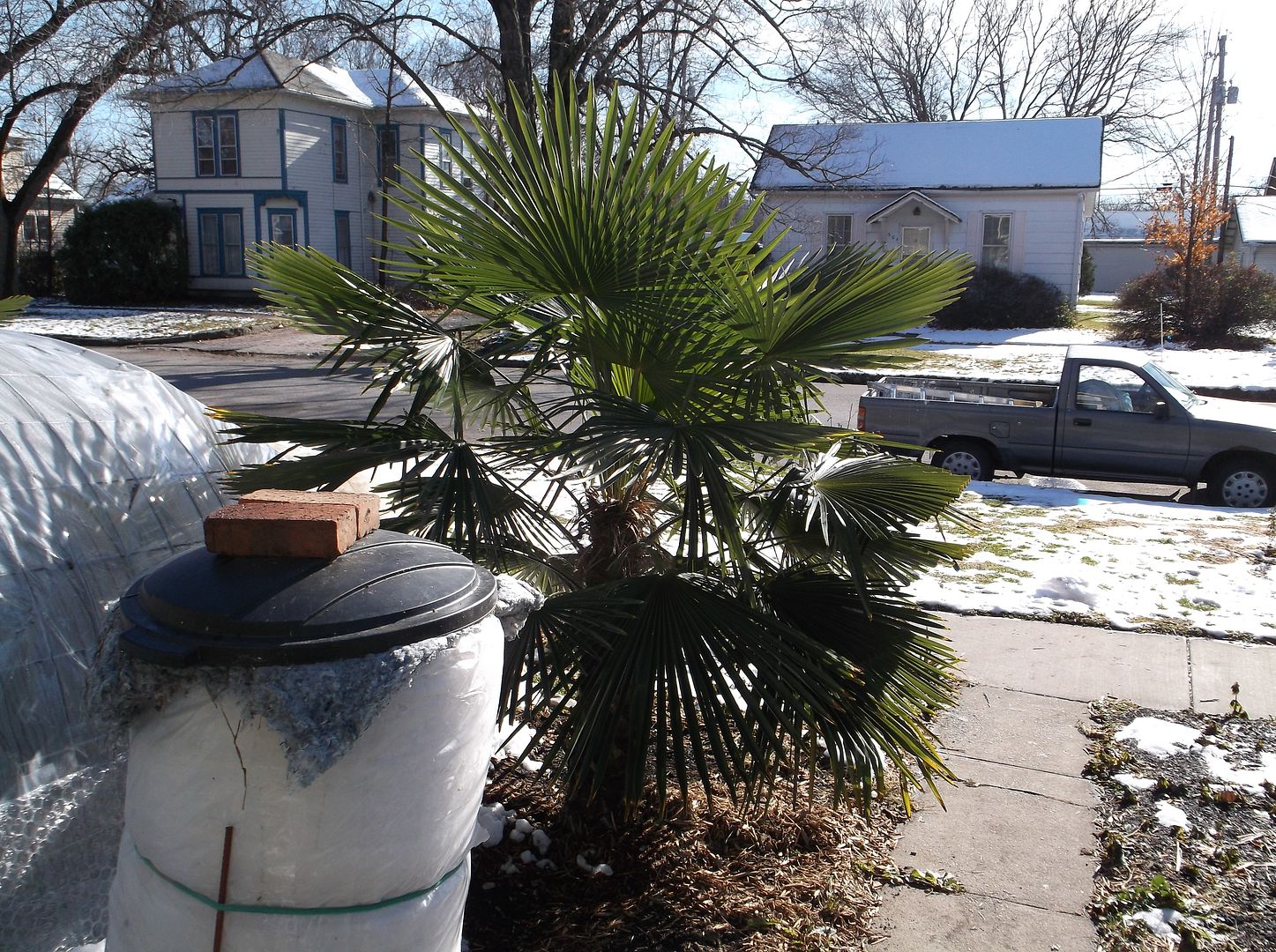 Passion flower really took the cold well,
we were forecast to hi 9F it was 12F at the airport
but luckily "only" 17F in my yard.




Another Fortunei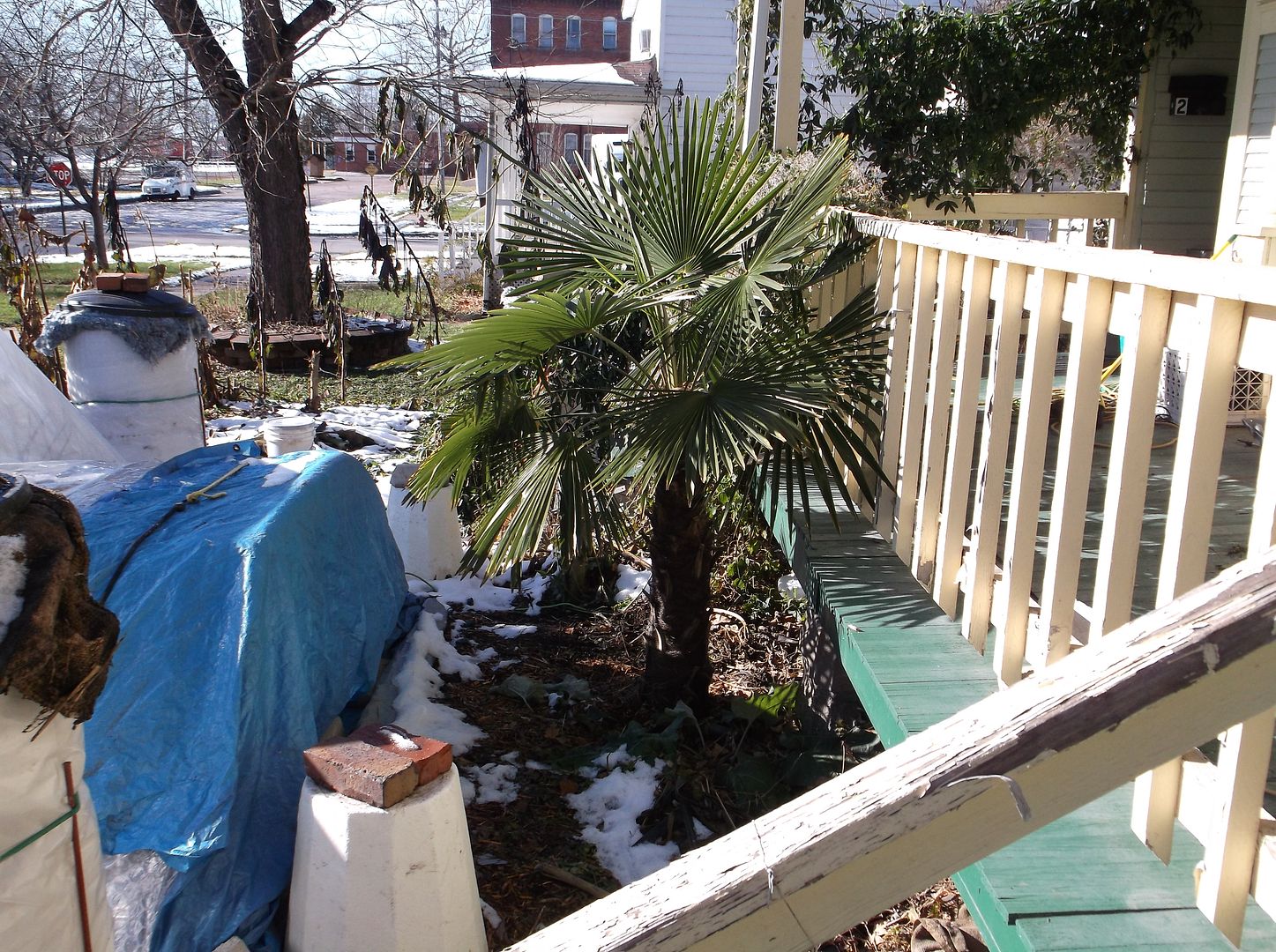 T.Bulgaria was left uncovered,the tiny Manipur
behind it just had a cover with mulch piled inside.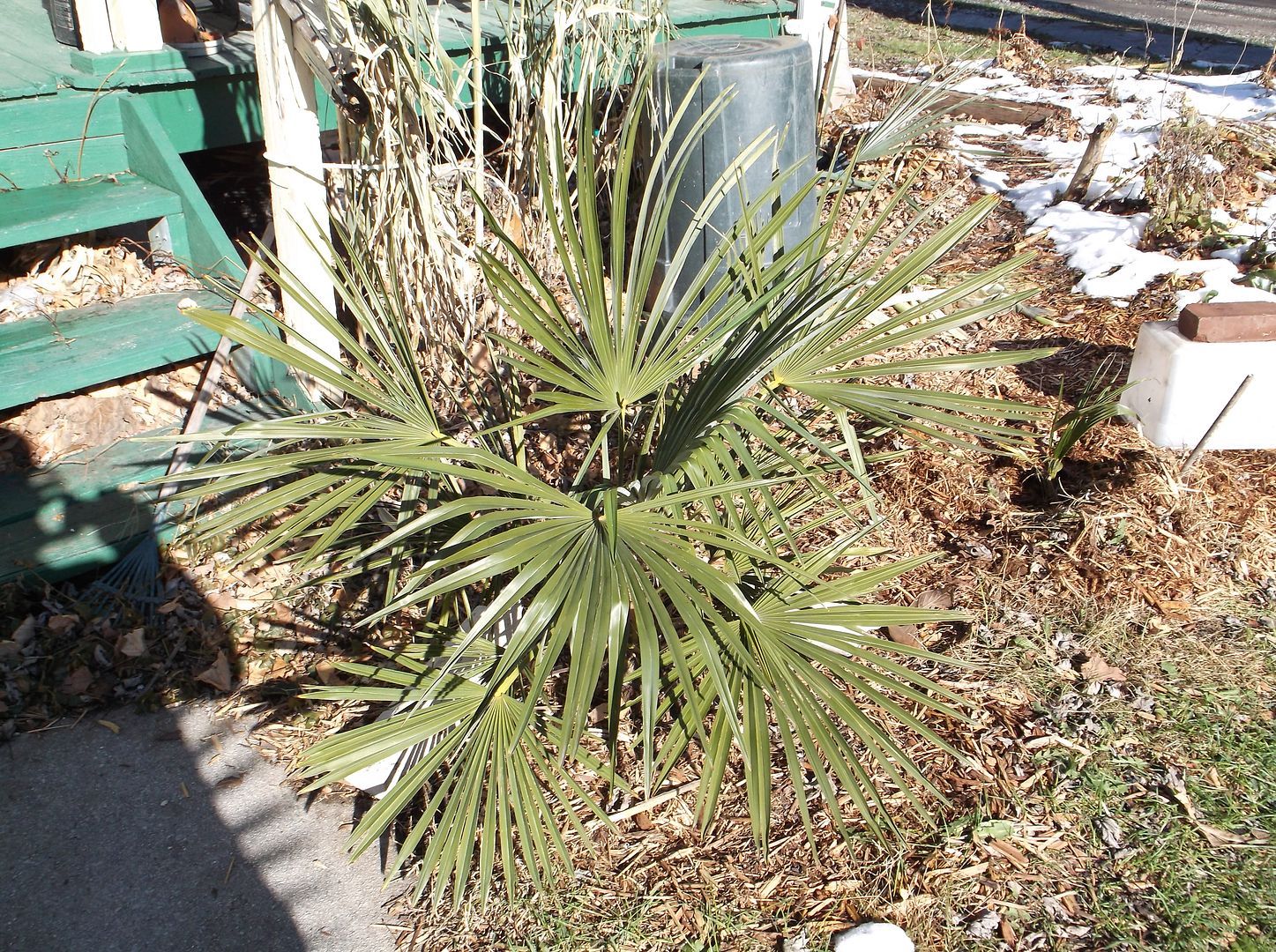 73F in the cactus enclosure right now...
I did cover the Martianus even though it is smashed
inside the cover,better crushed than dead I suppose.
What a difference a day makes-palms in snow/without / Jim in Iowa 23.11.2015 - 13:14:00

---