Exoten und Garten Forum Hardy Palm and Subtropical Board

---
7,394,611 Messages displayed since 03/03/2007

Re: Opuntia in Rhode Island and Massachusetts

Message from RonDEZone7a

Mike,

I'd always heard that Opuntia humifusa native up the coast to the Cape Cod area. Here is a reference for Massachusetts (that mentions it is not known in RI):

http://www.mass.gov/eea/docs/dfg/nhesp/species-and-conservation/nhfacts/opuhum.pdf

But this site says it is native to CT, MA, and RI: https://gobotany.newenglandwild.org/species/opuntia/humifusa/

And this site has Opuntia humifusa listed as a rare native of RI:
http://www.rinhs.org/wp-content/uploads/ri_rare_plants_2007.pdf

Here is another site that lists it growing in Rhode Island but, perhaps of more interest, has photos of Opuntia in habitat at Plainville, CT:
http://cactiguide.com/distribution_display/?state=Rhode%20Island

So it sounds like the occurance of Opuntia humifusa in RI is very spotty - and maybe it was unknown for a while but rediscovered recently? But it appears to definitely exist on Cape Cod.

My gardening interest started in my teens (early 1970s) and Optuntia humifusa was one of the first plants in my "collection". I lived on the NJ coast then and was fascinated that we has a native cactus. And pieces my original 2 cactus plants have stayed with me all these years, through multiple moves and houses. Now I have them planted along my south facing foundation where they do very well!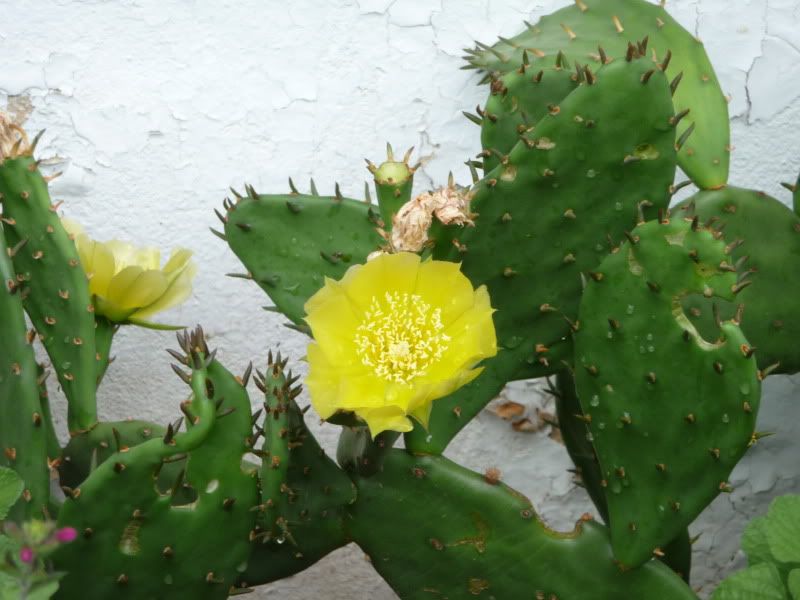 ---