Exoten und Garten Forum Hardy Palm and Subtropical Board

---
7,413,150 Messages displayed since 03/03/2007

First 33% of winter 2015/2016 will go down as warm for many:

Message from Mike coastal CT

I'm sure your happy Terry - it looks like another mild week for much of USA...esp the East Coast.

Here is a recent (to December 19th) map of temp departures this December. As is typical in a El Nino winter, most of the mainland was warmer than normal...but the big positive departures look to be in the Central and middle/upper Atlantic states. Although parts of the West have had a rough December in terms of snow, even there temp departures appear to still be a bit above normal.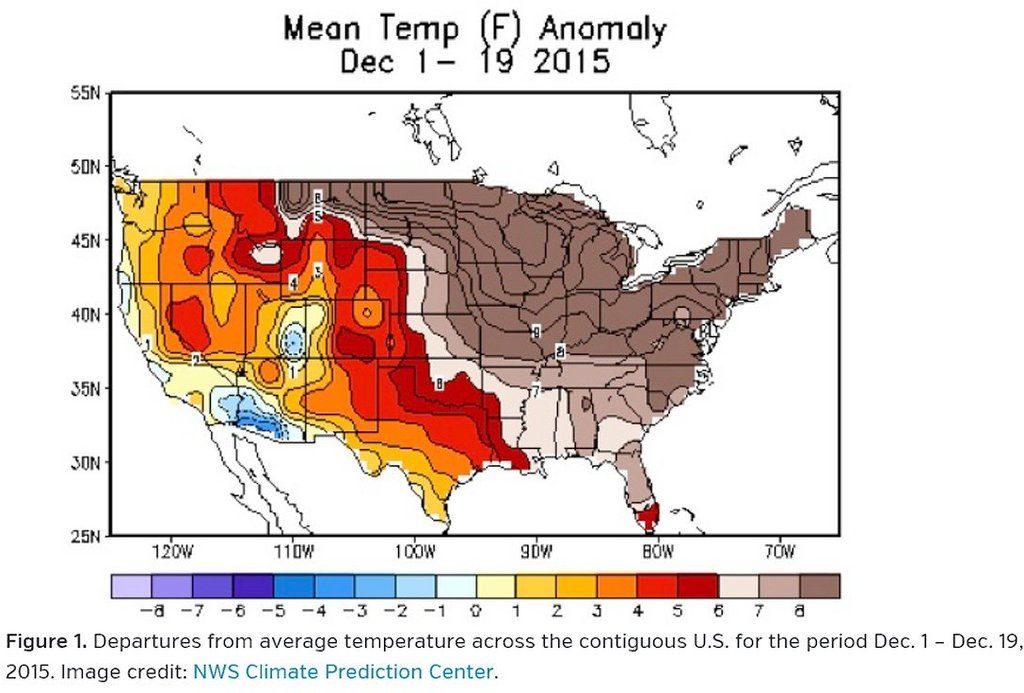 ---