Exoten und Garten Forum Hardy Palm and Subtropical Board

---
7,394,651 Messages displayed since 03/03/2007

Don't complain...you guys escaped a frost it looks like:

Message from Mike coastal CT

I wouldn't complain...the deep south, esp the coastal plain and coast, is not bad at all, most places only fell to low to mid 30's F (much of north Florida upper 30's to low 40's F). It looks like Myrtle Beach will escape frost yet again (current temp already rising into upper 30's F). After tonight - that's it until at least December 5th (at least).

Parts of Utah and southern Idaho are in the upper teens right now. Your lucky....lol.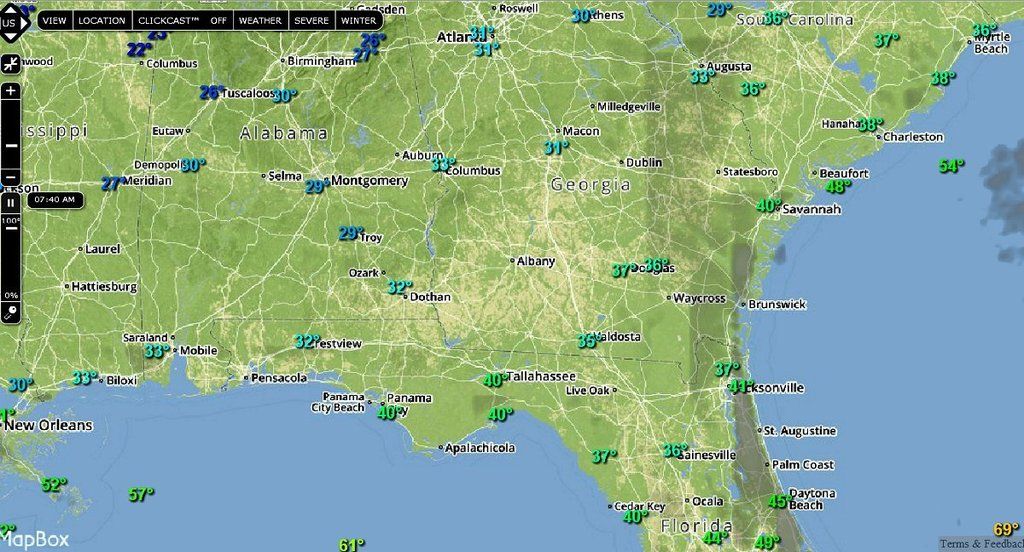 In fact - they have backed off a bit on the cold tonight...looks like only 40's F along the coast from Texas to South Carolina (the 30's F will be confined to inland areas). So you might have to wait to December for a frost along the South Carolina coast:

Otherwise....looks like sunny and moderate temps today:
I want July / Dennis Palms CA 23.11.2015 - 06:10:00


Don't complain...you guys escaped a frost it looks like: / Mike coastal CT 23.11.2015 - 06:57:00

---